25th Anniversary Show
September 7 to November 23, 1996


The Afterimage Gallery was pleased to celebrate its 25th anniversary with a show entitled "a few of my favorite things". The gallery was established in the fall of 1971 and is probably the oldest art gallery in the world that has exclusively shown the medium of photography. The show was a "dealer's choice" exhibit in which the Owner/Director of the gallery, Ben Breard, chose one favorite photograph from each of various artists.
This kind of exhibit is an idea Mr. Breard had been wanting to bring to fruition for years. Many photographs were included, ranging from Ansel Adams' famous Moonrise, Hernandez, New Mexico to many much lesser known prints. The wide variety of styles and subject matter were unified by the gallery owner's belief that the photographs in the show were the finest examples of their respective practitioners' work.
The Afterimage Gallery was opened at a time when very few people thought a photograph should be hung on the wall as a work of art. Ansel Adams' prints, which now sell for over $10,000.00, were only $150.00 in those days. Most all the "big names" could be purchased for under $200.00 because there really was not a popular market.
Over the years, the gallery has held one-person shows for many of the most important photographers in the field: Berenice Abbott, Ansel Adams, Edouard Boubat, Harry Callahan, Edward S. Curtis, Robert Doisneau, Robert Frank, William Garnett, Philippe Halsman, Lewis Hine, Christopher James, Yousuf Karsh, Michael Kenna, David Hume Kennerly, André Kertész, Mark Klett, Jacques-Henri Lartigue, Nicholas Nixon, Ruth Orkin, Eliot Porter, Willy Ronis, John Sexton, Joel Sternfeld, George Tice, Edward Weston and Max Yavno. At the same time, it has always been the gallery's policy to give lesser known photographers equal treatment, thus many people received their first galley experience here. The Afterimage Gallery sells to individuals, museums and corporations all over the country. Now it is reaching out internationally through the internet. Below is a very small sample of photographs from the show.

---
Click here to view a listing of all the photographs in the exhibit.


(Click your mouse on the images below to enlarge them.)

Wayne Loucas

Elliott McDowell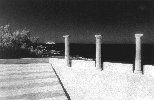 Roger Stone
Edward Weston


Greg Dimijian (The enlarged file of this zebra herd is 139K, so be patient. Once enlarged, you can pan across the African plain.)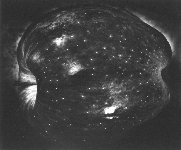 Paul Caponigro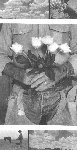 June Van Cleef


RETURN TO CONTENTS PAGE

HOW TO PURCHASE